Three Shoes You'll Wear all Springtime Long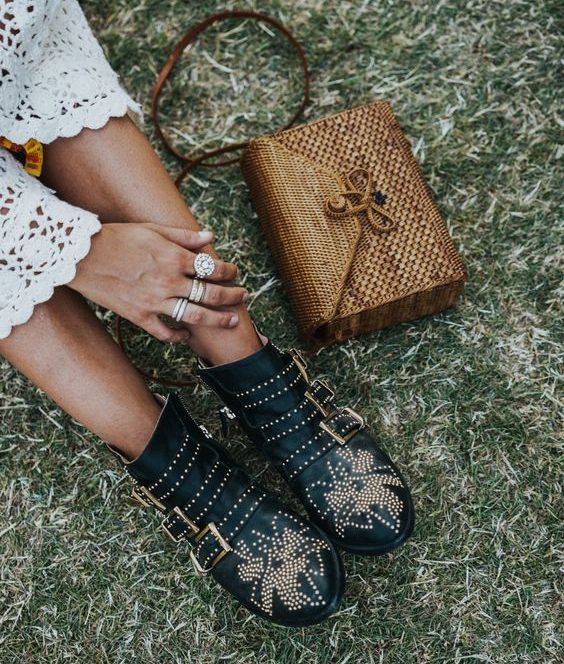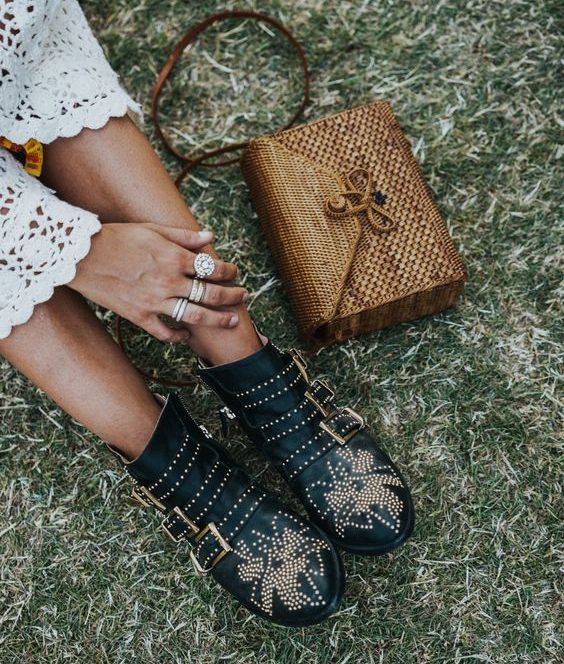 Collage Vintage
There's one thing I'm sure of: it's time to transition your shoes from winter to spring. Your winter coat? That's still questionable. Even though the weather isn't that promising, it's safe to say that you can start wearing your favorite spring shoes – at least closed-toe shoes.
Three shoes that are a must for this spring coincidentally incorporate some of the season's biggest trends. You know what I always say, fashion isn't all about trends. Regardless, these shoes are in the "trendy" realm but look so good on and can be worn with so many outfits. Whether you have a favorite pair of spring shoes or not, your closet will thank you for the following additions. If you're just not that into one of these shoes, beat to your own drum and wear what you love. Although, a second thing I know for sure is that I'm obsessed with these and will be wearing them nonstop.
THREE SHOES YOU'LL WEAR ALL SPRINGTIME LONG:
White Booties
Let me just say that neutrals are an obvious, chic choice for any time of year. Although, there's just something about wearing white in spring that makes your look that much more fresh. These white booties will do just that. They're a twist to your usual black booties (I wear mine on repeat!) and look just as good with any outfit. Pair these with a dress, skirt, or even light denim for a spring-appropriate outfit.
[show_shopthepost_widget id="3097519″]
Loafers
Loafers seem to be the flat shoe of choice these days…kick started from the craze of the Gucci loafers a year back (you know the ones). Besides this whole recent craze for them, they're actually a must-have staple in your wardrobe. Loafers are the perfect flat to go with any casual or sophisticated outfit. Not only that, but they're a classic shoe that can be worn for years.
[show_shopthepost_widget id="3097551″]
Western Buckle Booties
It doesn't come as a surprise to see the American West trend being a reoccurring theme for Spring/Summer. I mean, let's be real, Coachella is every April. From this festival alone there is, without fail, an endless amount of western-inspired fashion inspo – buckle belts, fringe, embellishments, cowboy hats, and nonetheless, cowboy boots. A western style bootie isn't only exclusive to the Coachella scene. Dressed in buckles, these booties are so cute with any outfit for the spring and summer. The snakeskin print is a modern twist and will give an extra stylish kick to your outfit. I'm obsessed.
[show_shopthepost_widget id="3097582″]
Have fun spicing up your wardrobe for spring with these fun new shoes picks like these. Your closet will thank you. Happy Spring!
xx Ashley